| | |
| --- | --- |
| Posted by On Belay on May 27, 2016 at 12:45 AM | |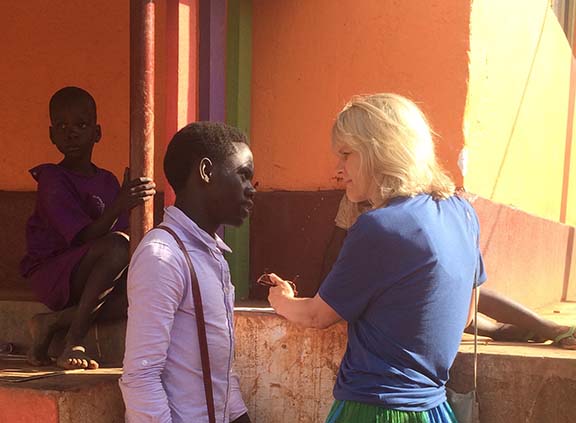 Words Matter These last few days have proven to be very challenging. We are overwhelmed emotionally by the stories we have heard. The needs have far exceeded our resources.
I have a friend who is one of the strongest men I know. He is not a big man. However, he has a huge heart. As a young man, he grew up in a home of alcoholic parents. From a very young age he was in charge of himself and his younger brother. His junior high years were the most challenging. At one point, he was telling me, still haunted by the memory and with pain in his voice, about a coach that told him he would never amount to much. That incident had been over forty years ago. It grieved me deeply. Words matter. And throughout his high school years he lived with the memory of those words, and a spirit of hopelessness.
This week we have been speaking with our young Ugandan friends. Many grew up with no parents or in abusive situations. Or in circumstances where it was better for that child to continue life in an orphanage rather than at home. These young men and women have people speaking words to them that they have no value, others that they are a burden, and some no words at all. Just abandoned.
Some have been rescued by caring organizations but as they age out they still need us to come alongside of them and speak words of love, affirmation, encouragement, dignity, and value. Amazingly, many have a value to help others. Even sacrificing their own well being to do so.This is humbling to us.
My friend's life was turned around. He heard a different voice. A different calling. He dedicated his life to saving others. Now he is speaking a positive message. He has spoken into me and countless others. Words matter. Let's join together and give these young Ugandans a story of hope. Hope for a better future. So they can pass it forward. Words matter.
The VonHoffs