| | |
| --- | --- |
| Posted by On Belay on May 28, 2016 at 3:30 AM | |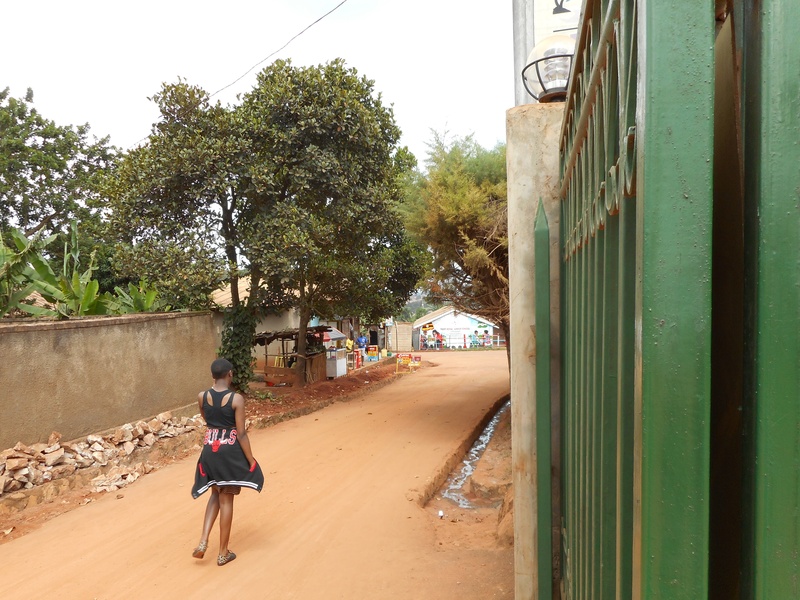 Hard Days Night. Since arriving here in Uganda, I have a new appreciation for this Beatles song. Every day and night has been hard. Very hard. The highs and lows of Africa are overwhelming. Today was no exception. Heart wrenching stories that raise a righteous anger and deep sadness that overtake you. Then in the following hour, a circumstance or situation will bring about uncontrollable laughter and hope. This land and it's people have affected our hearts in places we didn't even know existed.
Something Old, Something New, Something Borrowed, Something Blue. I was approached on Sunday by a young woman who told me part of her story. She has three children. The eldest is 3 years old. She also has four month old twins. Her husband was displeased with her and decided to leave. Leaving her to raise these three children alone. She lives in a small one room place. For income she has tried to sell goods, but it is very difficult with small children. She also has boarded a couple of young women. But that was for short stays. She asked me for ideas. Cathi and I had talked about bringing her wedding dress to Uganda to give away. However, Monica, a professor at the Uganda Christian University, who we met on the plane stated, "you know renting wedding dresses is a good business." Shazzam! A new business is born.
Say What? When demand outstrips supply, there is a problem. Here in Uganda, we are finding that the demand is much more than we can realize. With our limited resources, we have had to improvise and are asking for your help. We ask you to donate a wedding dress to On Belay Ministries. All sizes and styles are welcome. No matter the age! We have a couple of young women who can start a rental business and make additional income for their families through this type of micro business. Can you donate a dress? Here are your options:
If you are close to Corvallis, please email and we will arrange to pick it up or you can drop it off. [email protected]
Mail to: On Belay Ministries, c/o the Hoffmans, 2921 NW Elmwood Dr. Corvallis, OR 97330
Don't have a dress to donate? Consider the following:
School fees for a young man who desperately wants to finish high school. He has one more year. It is approximately $150 for one semester.
Housing and tuition for a talented young man who wants to be an engineer at a university. He currently sleeps on the floor of the church or with any friend that has a space. University cost: $1,500 per semester, Housing cost: $50 per month.
A 20 year old woman, forced to stay at school during holidays and school breaks because she has nowhere to go. Housing: $50 per month
You do not need to make a monthly commitment. Any size donation is welcome and will go directly to helping these young people.
Thank you,
The VonHoffs
Your donation is tax deductible.