| | |
| --- | --- |
| Posted by On Belay on August 2, 2016 at 3:25 AM | |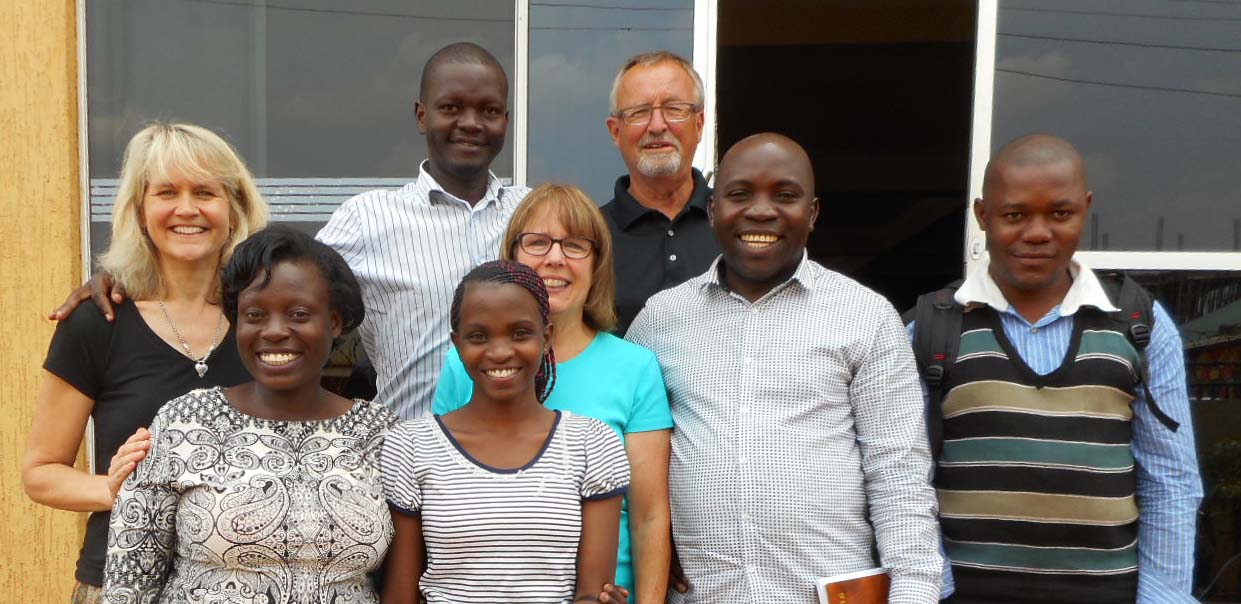 On Belay Ugandan Team
The Ups Today, we met with our Ugandan team for the first time. We are amazed at the way God has brought us together; godly men and women who love our kids and have unique skills and passions. So many decisions made and situations  explained in a cultural context. The team offered so much wisdom  regarding school attendance, NGO application, ideas for housing during school breaks, vision for future opportunities and potential ventures. The list could go on and on. Here is our Ugandan team:
Prossy (bottom left) is also a youth leader and recent graduate of Kyambogo University. (An answer to a prayer we had not even prayed!)


Pastor Hudson (next to Barb) is a pastor, director of a school and children's home as well as a dear friend and will act as our consultant.


Vincent (next to Hudson), who you met in our last blog, is our "on the ground, go-to-person" who has managed many of our recent needs with grace and wisdom.
Our first university student, Esther, is going to be attending Kyambogo University and living with Prossy and 2 other young people.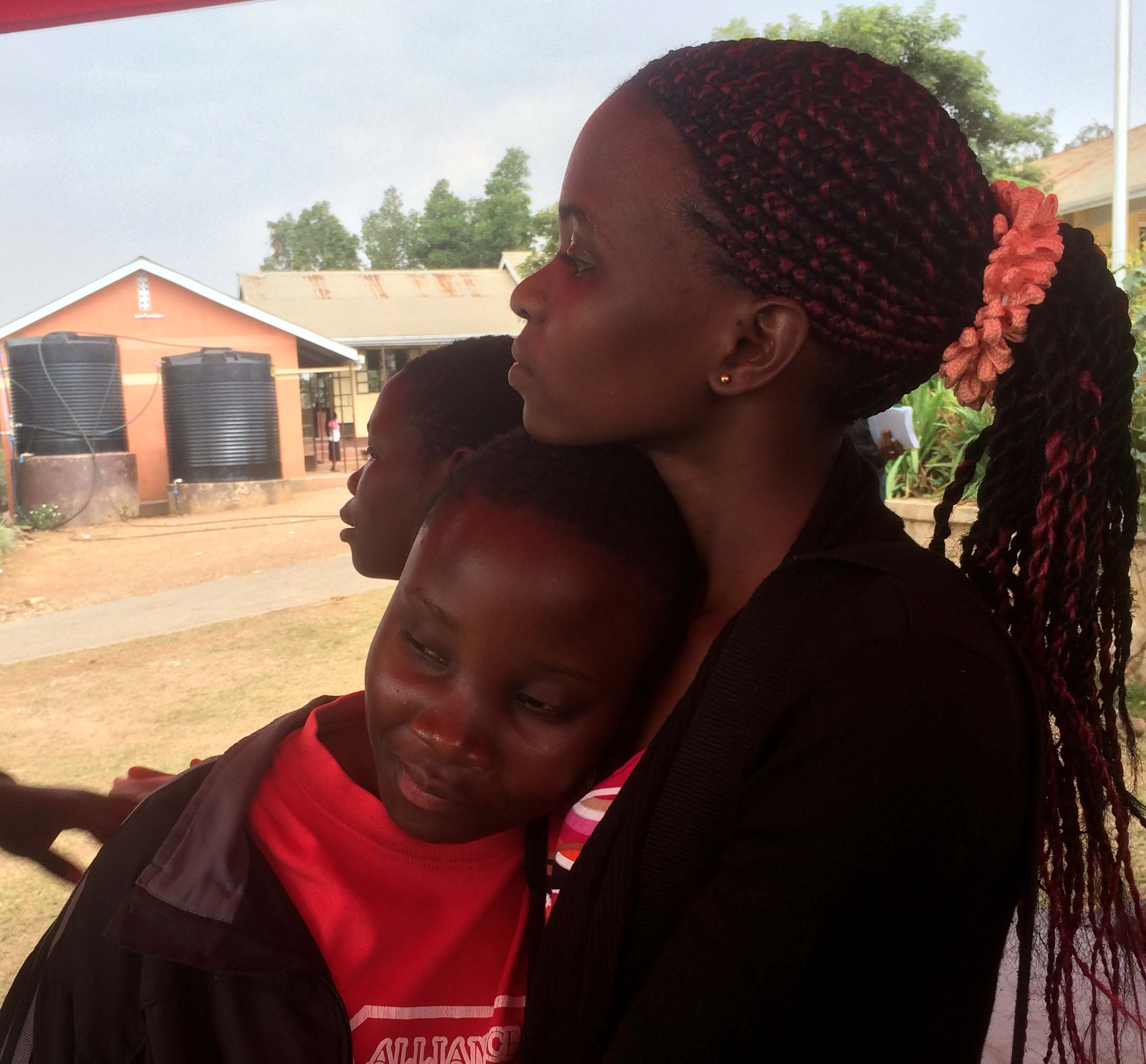 Esther conforting her dear friend, Betty.

The Downs During a school visit yesterday, we discovered that two of our kids were sick. Prayer chains were started, medical clinics consulted, medications administered. Late stage malaria and bacterial stomach ulcers were the diagnosis for one student. In a country where medical care can be denied for those without money, malaria can often be fatal. Only God could have orchestrated our visit on this particular day. Thankfully, Betty's treatment was effective and she is recovering. We are still awaiting diagnosis for Mercy.
As we continue the "Belay On" trip, we are assured that we are just where God wants us. In the midst of the highs and lows, we feel His presence. Thank you for your prayers.